General Dentistry
---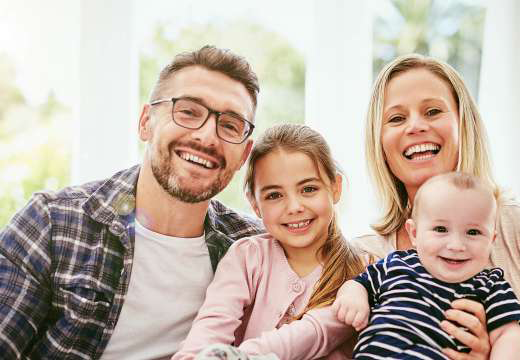 When you need general dentistry in Miramar, Fl, come to Miramar Smiles Dentistry. We offer a full range of general dentistry services, including dental exams, dental cleaning, gum disease treatment and minimal sedation dentistry. Our business hours include five hours on Saturday with our weekend dentist, so that we can accommodate the schedules of those who can't make it in for general dentistry during regular business hours. We welcome both existing and new patients, so feel free to contact us for all your general dentistry needs.
Dental Exams
Regular dental are essential for several reasons. The American Dental Association recommends a minimum of two dental exams per year, spaced about six months apart. However, this is a recommendation for persons with generally healthy teeth and gums, who simply want to maintain that health. For anyone who is experiencing certain symptoms of dental problems, or for other particular conditions, more frequent dental exams may be recommended. In addition, a dental exam in Miramar can always be booked whenever you have a question about your dental health, available cosmetic dentistry treatments, restorative treatments or anything else. In other words, dental exams offer both dentist and patient time to discuss and plan for optimal oral health, in addition to the actual treatment.
During a dental exam, the dentist will do a visual inspection of the teeth, gums and soft tissue of the palate, tongue and insides of the cheeks. This is a first step for identifying potential problems such as lesions or unusual warning signs of a more serious problem. Next, the dentist will measure tooth pockets. This measure is an indication of gum disease and other issues. If you've been a regular patient at Miramar Smiles Dentistry, these measurements will be compared with your previous visits to see if a condition is worsening or improving. Finally, X-rays may be recommended during your dental exam, depending on your individual circumstances. At Miramar Smiles Dentistry, we offer both digital X-rays and 3D CT X-rays.
Dental Cleanings
Another general dentistry service in Miramar, FL that we provide is dental cleaning. Dental cleanings are when your dentist and dental hygienist have the chance to thoroughly clean your teeth of plaque and tartar, or calculus, as it is also referred to. Tartar is hardened plaque that's impossible to get rid of at home. Only a dentist or dental hygienist has the necessary training, skills and tools to completely get rid of tartar.
After your dental hygienist cleans your teeth of built-up plaque and tartar, your teeth will feel smooth and appear cleaner. i you wish to take an extra step and have your teeth whitened after the dental cleaning, you can do that at the same appointment. Just be sure to let us know when you book so that we can reserve the extra time for you.
Plaque is a kind of biofilm, made up of bacteria, left over food and saliva. It's sticky and acidic and terrible for your teeth. It can also be unpleasantly odorous. Plaque is what you brush and floss away. But when you miss spots, especially near the gum line, the remaining plaque hardens. Then it's referred to as tartar or calculus. These are the reasons why we recommend that you get dental cleanings at least six months. But if you're prone to tartar buildup, please consider getting more frequent dental cleanings. Tartar is hard like cement. It makes it impossible to properly clean your teeth. An accumulation of tartar is often a precursor to gum disease.
Gum Disease Treatments
If your dental health has declined, and you've developed gum disease, come to Miramar Smiles Dentistry. We welcome you even if you've never been to our office previously. On your first visit, we'll evaluate the situation and determine the level of gum disease. This will include looking for signs such as inflammation, bleeding, tooth pocket depth and tooth decay, both above and beneath the gum line.
Gum disease treatment is done with a multi-pronged approach. A deep cleaning will be done, which consists of scaling and root planing. Scaling is removing all signs of plaque and tartar, below the gum line as well as on all surfaces of each tooth. During root planing, the roots of each tooth will be smoothed, so that bacteria have no place to hide.
Depending upon your individual situation, we may prescribe an antibiotic to help kill off the bad bacteria in your teeth and gums. You may also be prescribed one or more antibacterial mouth rinses to further control the infection and help with the healing process.
You'll need to return frequently to the office, so that the progress of the treatment can be closely monitored. The dentist will look to see if the inflammation has subsided and if tooth pockets are getting smaller.
In cases of advanced gum disease, surgical intervention may be needed in order to preserve your natural teeth. Without treatment for gum disease, the loss of permanent teeth is highly likely.
Minimal Sedation
Patient comfort is a top priority at Miramar Smiles Dentistry. Our sincere hope is that you look forward to coming in to get a healthier and more beautiful smile. However, we also recognize that some patients may have had some negative experiences with dentists in the past. Dental anxiety can be treated with mild sedation. If you feel you need to take the edge off during your dental visit, just let us know, and we can supply minimal sedation; just enough to help you to relax during your dental treatment. You'll be wide awake, but you won't feel the nervousness that you might have felt in previous visits with other dentists.
If you have any questions about our general dentistry services, please reach out to your dentist in Miramar, FL. In the meantime, why not book your next appointment now? Contact us to schedule your dental services.